Quality CNC Manufacturing
I'm Mark, your purchasing specialist.
I'd love to help you purchase your quality CNC parts.
Our algorithm consults the most suitable suppliers.
I will then send you a customized quote within 48 hours.
You can easily start your inquiry below.
And then view, accept and track your orders online.
All within one smart dashboard.
Whether you need a rush delivery.
Starting the production of a small series of parts.
Or want to spread your purchasing risk with our global network.
Batchforce offers the solution with a guarantee of quality.
|
Sourcing your CNC production through our global supply chain. Available online via Batchforce™ in one smart dashboard.
Direct purchase, deliver within 4 weeks.
Professional sourcing from 1 to 1,000+ CNC parts.
"*" indicates required fields
Quality CNC Manufacturing
Sourcing your CNC production through our global supply chain. Available online via Batchforce™ in one smart dashboard.
Buy now get delivery within 4 weeks
From 1 to 1000+ CNC parts.
Login and register via your Desktop.
"*" indicates required fields

Mitigate Supply Chain Risk Risk
1500+ Manufacturing Partners Worldwide
Managed Procurement Service
Quality Pricing
Quote within 2 Business Days



Medical Equipment
and Tools
Batchforce partners with leading medical device manufacturers, medical start-ups and scale-ups, and research centers to accelerate prototyping and dynamically scale production capacity.
Machinery and
Agro-Food Equipment
The Batchforce partner network provides critical production flexibility and uses Ai technology to maximize and continuously improve the quality and availability of each supplier.
Hardware and
Electronics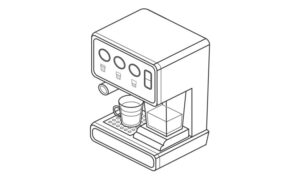 Request products in different materials and sizes within one smart dashboard. Batchforce gives product developers and engineers the ability to manage production at every stage of development.
We are not your average supplier, we are your colleague.
The relationship between humans and machines is rapidly changing. We have therefore built our digital platform and algorithm to help you.

Request your CNC production online.
Consult with our dedicated specialists.
Use our data and knowledge to make the right purchasing decision.
I was very satisfied with your service. Batchforce is accessible, customer oriented, and finds the most appropriate solution that way.
Claudia, Purchaser (Medical SME)
The service was fast, the support very efficient and I had control over every detail of the production at all times.
Paz, Owner (Hardware Startup)
CNC Machining
Batchforce supports the machining techniques turning and milling. Which technique will be used to make your products depends on the design, application and complexity.
Steel, Aluminum
Stainless Steel, Plastics & More
Examples of materials that can be machined are steel, aluminum, stainless steel and plastic. If desired, different surface treatments can be selected for your products.
.STEP files
according ISO 10303-21

Batchforce uses STEP files, this structure is defined in ISO 10303-21. This way we know that the file meets strict requirements and avoids any nasty surprises.
CASE STUDY
Batchforce behind the screens at Innolux.
Most suppliers in the metal sector are often not set up for the rapid production and delivery of small series of parts. And let that be crucial in the prototyping phase of the screens Innolux develops.
CORPORATE CNC PROTOTYPING AUTOMOTIVE IATF 16949
The future of manufacturing is digital, online and powered by data.
Since 2015, Batchforce has created digital access for buyers and engineers to a global range of quality CNC manufacturing.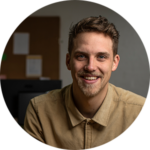 Start with Batchforce
2800+ buyers use Batchforce on a weekly.
100000+ parts delivered.
Automatic price comparison CNC parts.
"*" indicates required fields