Order in one click.
Clear pricing.
Fastest delivery times.
1. One-time: register for free.

That's fast. Enter your e-mail address. Choose the option buyer or supplier. 
And start placing or receiving CNC orders today.

2. Simply place your order online.

3. View our offer.

4. Order your parts.

5. Receive your order on time.
MATERIALS
CNC custom parts in a multitude of materials
aluminium
steel and stainless steel
POM and ABS
PEEK, PE and Nylon
+ 19 other
Aluminium
Alu 6061 Alu 6082 Alu 2024 Alu 5052 Alu 7050 Alu 7075 + 6 Other
Steel and stainless steel
Stainless Steel 301 Stainless Steel 303 Stainless Steel 304 Stainless Steel 304 Stainless steel 316 Steel 1018 Steel S235JR Steel 5115 Steel 4140 + 5 Other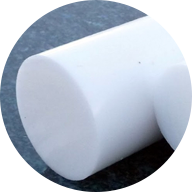 Plastics
POM Black/white ABS Black/white PC Transparent PEEK Industrial Grade PEEK Medical Grade Nylon PE + 8 Other
CASE STUDIES: INNOLUX CORPORATION
Batchforce behind the scenes of Innolux
Batchforce works like the booking.com for manufacturing.
Jean-Luc Beylat, NOKIA
For purchasers and engineers
rapid production of small series
aluminium, stainless steel and plastic
Order-to-delivery process
free Registration
For suppliers
a fitting flow of enquiries
tailored to available capacity
easy online Process
no additional costs