Do you want to help build Europe's largest online factory?
Batchforce began in 2016 with the creation of an intelligent platform that connects supply and demand in the manufacturing industry. Now we help hundreds of engineers in finding production capacity within a few clicks.
Learning in an international environment?
Do you want to write a project, final internship or thesis at an international fast growing start-up? Anh, Hoda, Ruben, Patrick, Monica, Alain, Stavros and Ches already did it.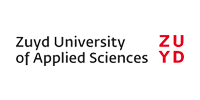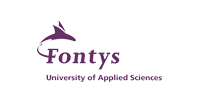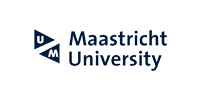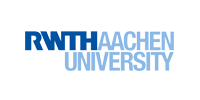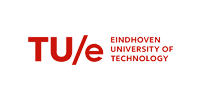 Real assignments that we implement;
1-on-1 guidance from our pros;
Free lunch at the office (next to Heerlen train station);
Flexible hours and an online work environment;
Table tennis, darts, chess and sports besides work.
(MBO) Logistics – work placement or project
LOGISTICS SUPPLY CHAIN FULFILMENT SHIPMENTS TRANSPORT
For example, with us you can:
Walk with the logistics department and organize incoming and outgoing goods;
Identify improvements around packaging, sustainable shipping and scheduling shipments with DHL;
Perform quality checks for inbound and outbound shipments of orders around the world;
Learning to work with our logistics system and entering data correctly for checks, Track & Trace data and updating support items.
(MBO) Sales – work placement or project
SALES ACCOUNT MANAGEMENT MARKETING PLANNING INBOUND/OUTBOUND
For example, you can:
Further map the sales database, approaching customers and maintaining relationships as an account manager;
Gain insight into and adjust our customer service, complaint handling or after sales processes;
Weigh and decide on quotations, customer feedback and purchasing opportunities together with our sales department.
(HBO) Software Engineering or CMD – project or internship
FRONTEND USER TESTING BACKEND AWS SERVERS API ONLINE MARKETING
For example, you can:
Set up, analyze and implement user testing at the customer level;
Research and establish connections with 3rd parties;
Expand online marketing;
Apply machine learning using our data.
Interning at Batchforce has been a unique experience that has taught me an awful lot. The team is full of knowledge and talent from multiple disciplines. They will give you the help you need during your internship, and help you in your personal development. Because of the tremendous growth the company is experiencing and because of the size of the team, you'll get a unique glimpse into the business world and the processes that keep a company like this running. Add those elements together and you get, basically, a perfect company to do your internship!
Ryan Wilmes, Communicatie & Multimedia Design student 2018
The place where a young, dynamic and optimistic team works hard on the digital factory of the future. The place I got to call 'office' for a year, without it ever feeling like it. The place where your efforts are appreciated and your own initiative is encouraged. In short: A place I will never forget.
Ches Tatipata, Commercieel Management student 2018
(HBO) Commercial or Supply Chain – thesis or project
SUPPLY CHAIN ACCOUNT MANAGEMENT STRATEGIC SALES ONLINE MARKETING FULFILMENT ONLINE PLATFORMEN
For example, you can:
Investigate what choices can be made to improve the quality of our procurement;
Gain insight into the processes to procure globally through a digital platform;
Develop a strategic sales plan with our account managers;
Managing customers from large to small and guiding them through the sales process from week to week;
Prepare recommendations for both internal and external use to be able to sell and purchase more data driven.
(University) Economics – business research or thesis
SUPPLY CHAIN BUSINESS ECONOMICS MBA CONSULTANCY START-UPS INTERNATIONAL MARKETS
For example, you can:
International market research and implement a goto market strategy;
Analyse and advice on business processes across the value chain;
Supply chain research on purchasing data.
(University) Data Science – research or implementation
PYTHON MACHINE LEARNING DATABASE INDEXING
For example, you can:
Analyze purchasing and supplier selection data;
Model pricing data of goods;
Data segmentation on buyer conversions.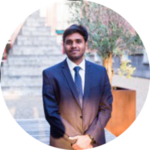 Your support, communication and openness really warms my heart. Especially for people like me, Varun and Ang who come from different cultures, such hospitality is much more worthy of appreciation. While I am learning a lot in terms of business, technical and industry through this project, the things I mentioned above are some other very valuable takeaways for me.
Parth Chauhan, University Maastricht student 2019