unveiling racing car Formula Electric
As sponsor of Formula Electric Belgium, Batchforce was present at the design unveiling of the new crack sample on 21 February 2019. Innovation, sustainable energy and reliability are the spearheads of the electric Eclipse. The two main goals of this team are reliability and data capabilities. Each part of the previous editions was scrutinized by the students. The vision of this team is to innovate and to deliver a reliable basis.
Formula Electric approached Batchforce with this vision. We have supported these future engineers in providing high quality and reliable CNC machined parts for the base frame chassis and battery of the Eclipse.
Umicore Eclipse Racing Car 
Their design was awarded first prize at a design event, but to remain competitive, innovation is essential. Thanks to the carbon fibre (unidirectional), the design of the monocoque becomes lighter and stiffer while maintaining its strength. In addition, a silencer system is designed by the team that has never been seen before in Formula Student. The system was used by Porsche in the Porsche 919, winning Le Mans 2017. In order to increase the performance of the Eclipse, an engine of its own will be developed. This year the focus is on a solid base and with a view to the future steps will be taken towards driverless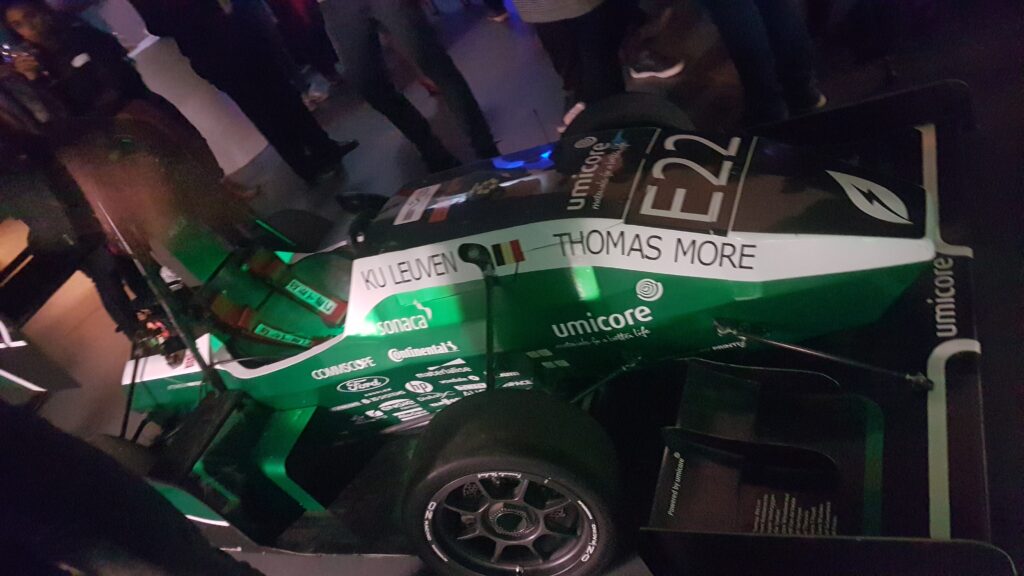 The Team
Formula Electric Belgium brings together ambitious engineering students from various campuses at the KU Leuven and Thomas More University College in Belgium. The practical goal of this project is to design, build and drive an electric Formula student racing car. After the first year, the team will participate in international events of the Formula Student competition. Formula Electric Belgium is not only a racing team. The project offers a stage where technological cooperation partners demonstrate and test the latest innovative developments. The team wants to share its knowledge and experience with fellow students. They develop educational material to promote engineering technology and science with a focus on electric mobility.
We are proud of our collaboration with the dynamic students of KU Leuven.
In addition to Batchforce, there are several sponsors who make this event possible: Umicore, Ford, Brunel, Commscope, Siemens, Continental, Sanaca and many others.